Accessibility to Telecomm- The M-Enabling Summit, Washington DC
Date:
June 1, 2015
-
June 2, 2015
Location:
Renaissance Arlington Capital View Hotel-metro DC
Trend #1: The Internet of Things is real, here to stay, with huge potential for new development opportunities benefiting seniors and persons with disabilities.
Keynote by the CEO of the Consumer Electronics Association, Gary Shapiro, will show how mobile and wirelessly connected consumer electronics will revolutionize our lives and increasingly benefit seniors and persons with disabilities. Sessions on Smart Home, m-Health, and IoT in transportation will further provide concrete examples of innovative solutions for independent living.
Trend #2: User interfaces are evolving rapidly; offering unprecedented accessibility and assistive alternatives for blindness and low vision, hearing loss, cognitive and physical disabilities.
Intel Labs will hold a special session on Intel's ACAT (Assistive Context Aware Toolkit), an open source software platform developed at Intel for Professor Stephen Hawking and persons requiring similar assistive solutions. Intel will also share the latest about its RealSense camera software which provides a sense of awareness to devices.

See Microsoft's latest advances in user interfaces, including Kinect for Xbox

Amazon Lab126 will unveil the latest features of Amazon's Word Wise, Immersion Reading, and Echo, real game changers in their respective markets

Sarah Herrlinger, Senior Product Manager at Apple, will review in detail the accessibility features of the latest Apple products which embed advanced micro-electronic and software innovations

Sesame Enable will demonstrate the Sesame Phone, a touch-free smartphone users can control by small movements of their head.
Trend #3: New development tools making it easier to develop accessible user interfaces, while increasing coding productivity, are becoming available
Frances West, Chief Accessibility Officer, IBM will chair a session to review the latest tools for mobile developers to create accessible apps with top leading experts unveiling new tools and methodologies available to developers.
Trend #4: Industry alliances, radio spectrum and Internet of Things standards are shaping the way connected accessibility and assistive solutions will work.
Three sessions dedicated to those topics will explain the latest trends with executives of those organizations defining new directions and and interoperability requirements.
Trend #5: Innovators from all over the world are now taking advantage of the global mobile market dynamics and economies of scale, transforming the assistive and accessible technologies landscape.
Over 30 countries will be represented at the Summit this year including start-ups, developers, and business leaders.
We look forward to you joining us and the many advocacy organizations, industry leaders, experts, developers and policy makers committed to promoting accessibility and assistive technologies in a mobile-enabled world. The 2015 M-Enabling Summit promises to be exceptionally fertile in innovation and exchanges of experiences.
For more information on registering to attend the M-Enabling Summit, please visit www.m-enabling.com.
To view a complete agenda: http://m-enabling.com/agenda.html.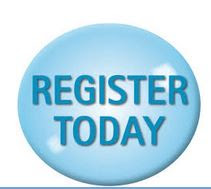 GPU Blog
UNGA HLMDD Takes Aim for Societal Inclusion Across Sectors
By Evelyn Cherow, CEO/Founder, ...
In her "Disabled deserve the same rights as everyone' column (Washington Post, Oct. 25, 2013), Petula Dvorak told a poignant story about...